LIMITED TIME POKER RUN SPECIAL OFFER!!!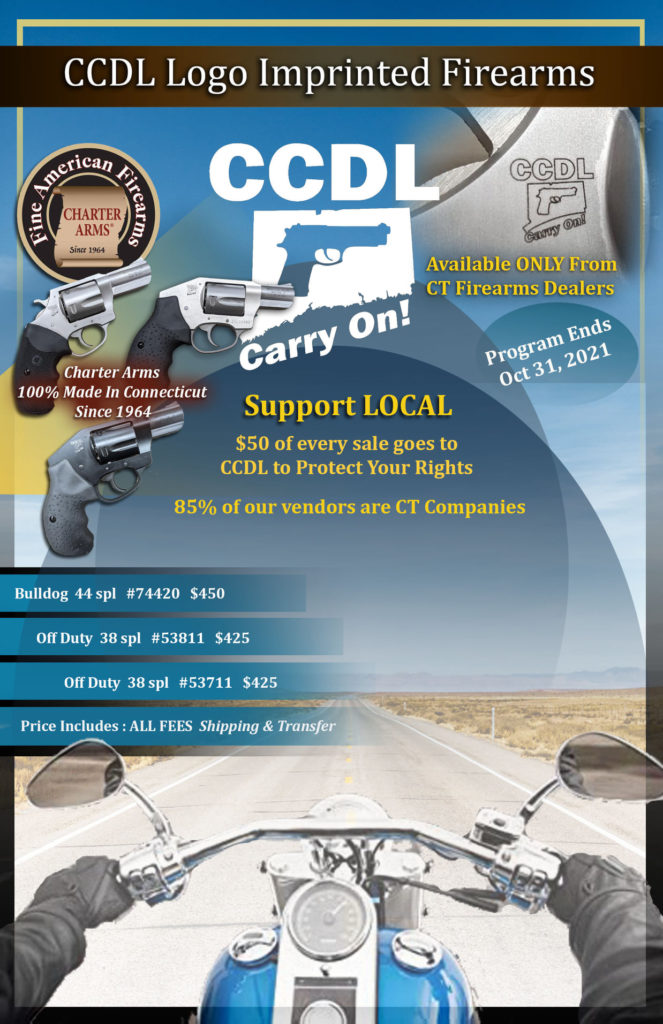 CCDL has partnered with our friends at Charter Arms for a limited time offer.
Purchase a Limited Edition CCDL Charter Arms Revolver. Offer Ends October 31, 2021
Three Charter Arms models with CCDL's logo available. No purchase limits. 
This is a perfect opportunity to show your support for CCDL and the work CCDL is doing.
Treat yourself to a special Connecticut made Charter Arms firearm!
A portion of the proceeds of each purchase go to CCDL to fight the assault on the 2nd Amendment.
***Firearms shown without CCDL Logo. CCDL Logo will be included on the frame***
To purchase simply visit any participating CCDL Poker Run Sponsor dealers below or print out an order form to bring to participating dealers.