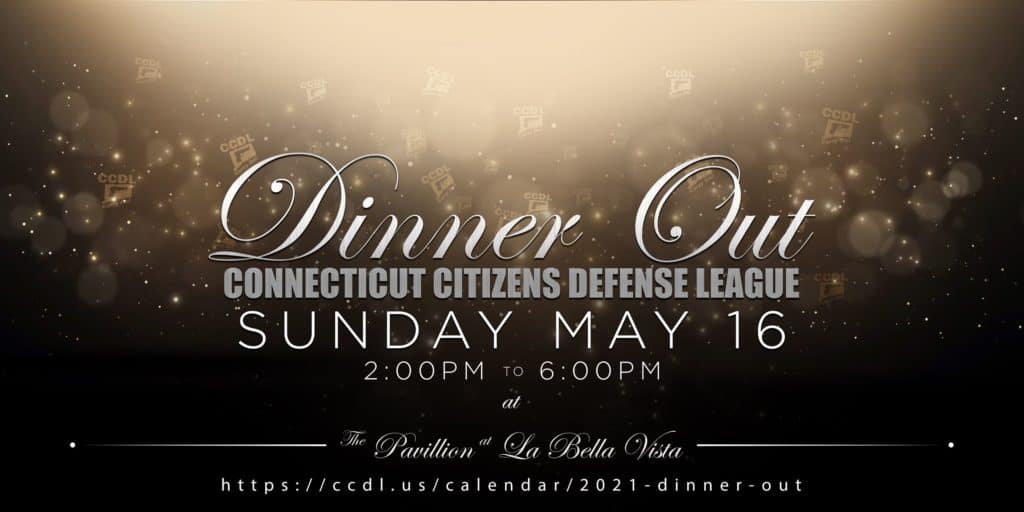 Where:

The Pavilion at the La Bella Vista

380 Farmwood Rd, Waterbury, CT 06704

When:
Sunday, May 16, 2021
Time:
2pm – 6pm
Price:
$50.00 per person
Come and celebrate being together with other CCDL members at our first ever Dinner Out! We are excited to announce that we will be enjoying a wonderful May afternoon at La Bella Vista's outdoor pavilion. We can't wait to enjoy the same incredible cuisine we have come to love at La Bella Vista but now in their outdoor accommodations. The menu will range from comfort favorites like burgers to New York Strip. We are also very excited to be roasting 2 pigs and serving plenty of bacon! Also, CCDL's line up of prizes is always a highlight of the day!
All necessary CT Health Department guidelines will be followed.
Ticket Sales are once again open for a short period! Scroll down to purchase yours TODAY!
Connecticut Citizens Defense League is a 501(c)4 non-profit, non-partisan, grassroots organization with over 40,000 members. We are especially dedicated to advocating and protecting the unalienable rights of all citizens to keep and bear arms for the defense of both self and state through public enlightenment and legislative action.
Disclaimer: CCDL, it's volunteers, officers, members or attendees are not responsible for any injury or damage as a result of your attendance. Void where prohibited. No Cash Value. All Sales Final.